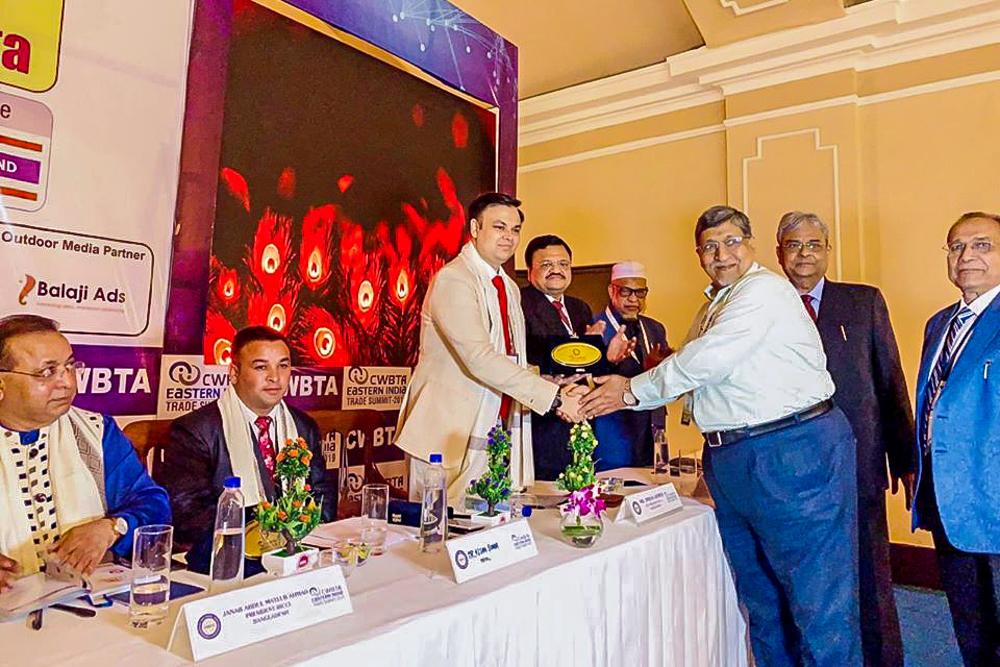 CWBTA Eastern India Trade Summit 2019
Subsequent to last year's CWBTA Summit held on 26-29th January, 2018, there have been encouraging exchanges and sharing of business ideas and opportunities between neighboring countries, through several visits on chamber levels. The favorably changing business situation calls for larger participation. Thus, has emerged the theme of Summit 2019.
Events, Seminars, Meetings & Conferences (2017-19)
Memorandum Of Understanding-Bangladesh Conference at Calcutta Punjab Club
In furtherance to the Summit & MOU's signed between the members of the both organisations a conference with the IBCCI was organised at the Calcutta Punjab Club in the month of February and a MOU was signed between CWBTA & IBCCI to ameliorate the ties between the two countries.
Memorandum Of Understanding
Nepal Conference at The Conclave
In continuation with the our effort to improve bilateral trade with neighbouring countries, a conference was organised with Nepal Chamber of Commerce at Hotel Conclave in the month February, 2018. Their president Mr Rajesh Kagzi Shreshta, Consul General of Nepal, Mr Eaknarayan Aryal and many members of their chamber and Govt. Officers , graced the occasion.